Swagelok Pittsburgh | Tri-State Area Is Your Swagelok Sales, Service, & Fabrication Center
For almost 55 years, Swagelok Pittsburgh | Tri-State Area has been your trusted and proved provider of authentic, premium-quality Swagelok tube fittings, valves, gauges, hoses, and tubing – plus value-added strategic services, including expert Technical Training to ensure that your technicians know how to safely and properly install and maintain our products; masterful Custom Fabrication by our Swagelok-certified staff to help you get more out the door faster; extensive Energy Evaluations to identify your costly, damaging, dangerous systems leakage; comprehensive Hose Advisories to enable you to improve your overall hose usage and storage practices; reliable Inventory Management solutions that give you complete visibility and accountability around your Swagelok componentry spend; and genuine Swagelok Rental Gear for your infrequent or short-term projects. We're your one-call, truly differentiated resource for significantly improved fluid-system safety, productivity, efficiency, and profitability – no matter how challenging your application or operating environment.
---
Excellence by the Numbers

Always have the latest news regarding our operations and vast array of genuine Swagelok fluid-system Products and Strategic Services. On Twitter, find us at @SwagelokPGH; on Facebook, go to SwagelokPittsburgh; on LinkedIn, we're at Swagelok Pittsburgh | Tri-State Area.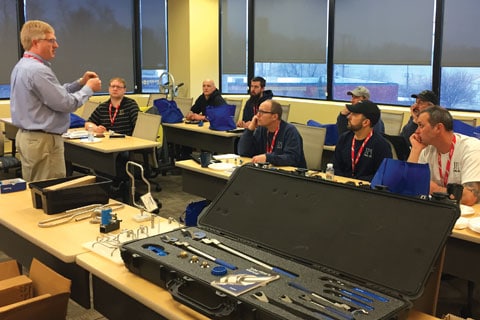 Up to 50% of your skilled workers could retire in the next 10 years. We can help bridge your existing or coming knowledge drain: Safety Training, Energy-Loss Evaluations, Industrial Hose Advisories.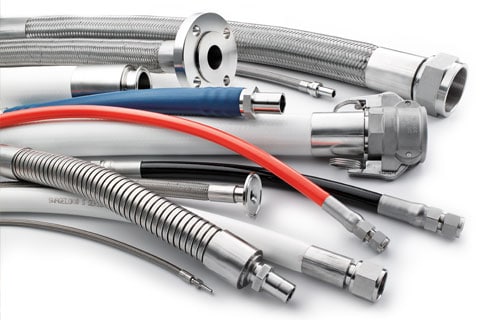 We closely look for, evaluate, and report: kinks, leakage, improper sizing, poor cleaning and storage practices, damage to any reinforcements, ovality, stiffness/hardness, abrasion, corrosion, cover blisters, and whether your chosen type is ideal for your application. View our Hose Optimization brochure.
Swagelok Pittsburgh | Tri-State Area Quick Links
Your Local Swagelok Sales and Service Center
Street Address:
49 Meade Avenue
​Pittsburgh, PA 15230-3830
Mailing Address:
PO Box 4155
Pittsburgh, PA 15202
Remittance Address:
PO Box 3830
Pittsburgh, PA 15230-3830