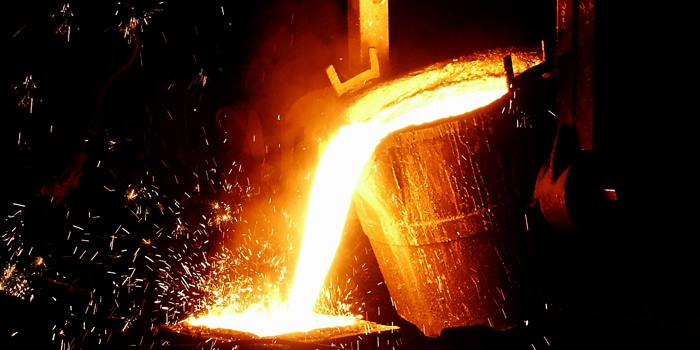 Swagelok Delivers In Every Production Environment
Swagelok valves, fittings, and tubing are the perfect choice for optimized steel production. We offer a wide array of premium-quality styles in sizes up to 2 inches in diameter:
Ball
Check
Needle and Metering
Quarter Turn Plug
Bellows
Diaphragm
Relief
Instrument Manifolds
Typical Swagelok Valve applications:
Air
Hazardous Gases
Hydraulic Services
Inert and Noble Gases
Steam
Chlorine Service
High Viscosity Thermal Fluids
Fire Service
Plus: High-pressure, high-temperature, and hazardous media applications where leak-free service is essential for worker and plant safety.
Swagelok valves incorporate state-of-the-art design features that combine with our quality construction materials and precise manufacturing processes to provide several unparalleled competitive advantages, including:
Long Life (high cycles)
Maintenance-Free Operation
Leak-Free Operation
Contact your local sales representative to learn more about our unique design features – and to find just the right style for even your most challenging applications.
The Swagelok Difference
In addition to designing and manufacturing superior fittings and valves, our tubing exceeds industry standards and delivers optimum performance when combined with our compression fittings and small-bore systems. Our tubing is fully annealed – with dimensional tolerances that exceed ASME standards for maximum productivity when used with Swagelok fittings. Chemistry is controlled to limits exceeding ASME standards for ultimate weldability of the tubing.
More than Hardware
In addition to our Swagelok fittings, valves, gauges, and tubing, we offer value-added Strategic Services that will help you realize superior fluid-system performance and efficiency:
Energy Surveys
Industrial Hose Audits/Consultancy
Onsite Tube Bending
Expert Technical Training (Swaging, Bending, Inspection)
Custom Fabrications (Simple Assemblies to Complex Panels)
Industrial Vending and Inventory Management
E-Business Tools
See how Swagelok can give you on-site support.


To learn more, speak to a representative or see our catalogs.