Presenting the Swagelok Reference Point Blog
Continually learn how we can help you ease the pressures of replacing a retiring workforce, ensuring worker and workplace safety, trying to do more with shrinking resources, and maintaining overall fluid-system health.
Reference Point Blog
Standardized Instrumentation Mounting Kits for Contractors
Pre-assembled, tested, wrapped, and delivered for simple, just-in-time installation.
See Infographic
Presenting Swagelok Hose Essentials and Valve Essentials Training
Each half-day course showcases Best Practices for optimum product selection and fit per application.
Technical Training
Swagelok Trusted and Proven Resources
Hydraulic swagers, benchtop benders, orbital welders, and plenty of other genuine Swagelok equipment always on hand for for you to rent. We have just the right tools for you to do the job!
We supply just one brand - the world's unquestioned leader for Fluid-System safety, productivity, and efficiency: Swagelok.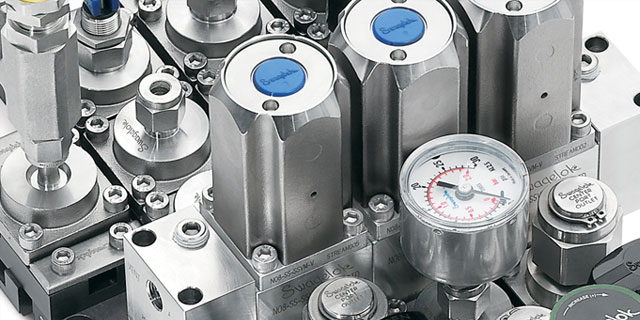 Whether you're responsible for design, engineering, or maintenance, we offer an array of multi-day, highly interactive technical courses to help you hone or acquire the critical skills to optimize your site's sampling system safety and performance. Process Analyzer Sampling Systems Training, Sampling System Problem-Solving & Maintenance Training.