Swagelok Strategic Support Services
Stop replacing the same damaged or worn hoses. Our Hose Advisors will come to your site to conduct a comprehensive, no-cost audit of your current industrial hose usage and storage practices. We'll then issue you an extensive report of our findings – with prioritized recommendations on how to quickly improve your overall safety, efficiency, and productivity.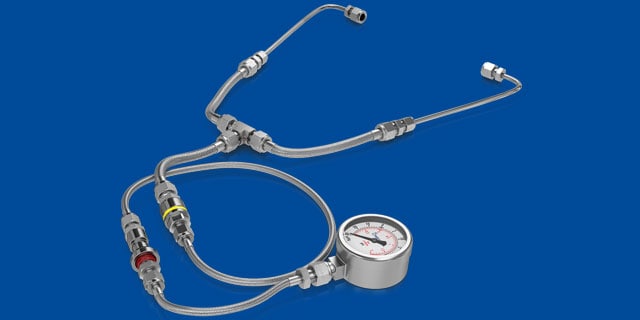 Inaccuracies in your fluid system could affect the quality of your final product. A Swagelok check-up is a key first step to preserving your reputation: Energy-Loss Evaluations, Industrial Hose Advisories, Technical Training.
The Swagelok RoboCrib dispenser enables you to manage your inventory 24/7/365. Generate reports, save time, and increase accountability with one simple solution.